Enabling the Latest Advancements in Light Projection Electronics with Industry Leading Module to Board Connector Standard Products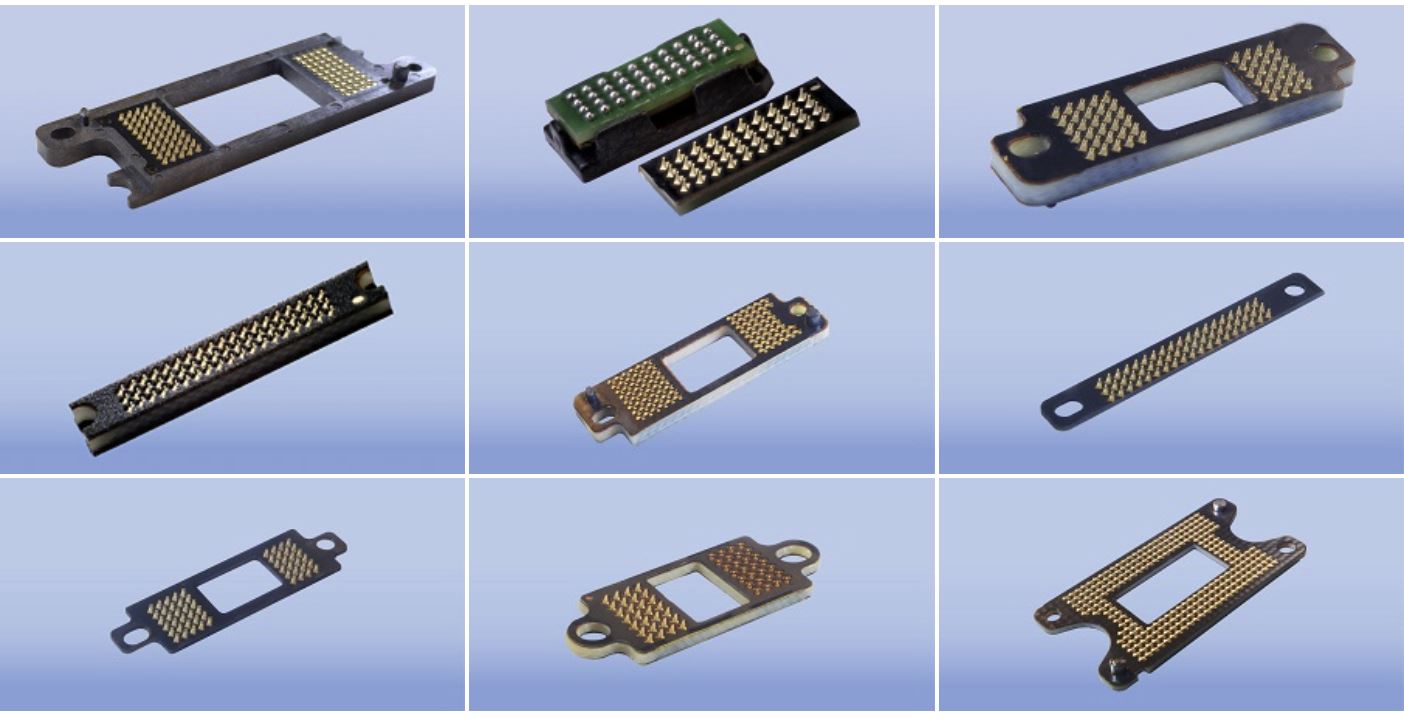 San Jose, Calif., August 7, 2023 – – Neoconix today announced immediate availability of the new S248 35 position and S320 112 position DLP® connectors in support of the Pico DLP160AP/CP and automotive focused DLP4620S-Q1/DP4621-Q1 chipsets respectively, both utilizing Neoconix PCBeam™ technology.
Leveraging proven PCBeam™ technology, Neoconix DLP® connectors offer the benefit of one-piece, high density and cost-effective solutions providing both a heat-sink opening and features for precise alignment of the connectors to the DMD and main PC Board. Both connectors offer OEM standard height as well as industry leading ultra-low profile mated heights of 0.43mm & 0.55mm respectively.
The S248 35 position connector family has been developed specifically for module-to-board connections in portable equipment, including display devices like low-power battery operated mobile accessory projectors, tablets, ultra-mobile low-end Smart TVs, and virtual assistants.
The S320 112 position connector family has been developed specifically for module-to-board connections in automotive lighting applications such as digital headlights, HUDs & interior accent lighting.
The Neoconix DLP® connector family now provides over a dozen offerings and configurations (not including custom designs) in both 0.74 and 1.00mm pitch, with pin counts ranging from 35 positions to 250 positions.
"Neoconix is proud to be a leading developer for the DLP® connector marketplace" said Fred Hooper, Business Development Manager for Neoconix. "The ability to offer both standard height and ultra-thin options, quick turn samples & WW prototype support on catalog items as well as offer bespoke options is really what sets Neoconix apart from competition."
• S245 / DLP3010, DLP3010LC & DLP300S • S312 / DLP4710 & DLP4710LC
• S246 / DLP230GP, DLP230KP & DLP230NP • S315 / DLP3310
• S247 DLP 3020Q1 & DLP3021-Q1 • S316 / DLP470TP
• S248 / DLP160AP & DLP160CP • S317 / DLP471TP
• S249 / DLP2021-Q1 • S318 / DLP 301S
• S310 / DLP4500 & DLP45000NIR • S320 / DLP4620S-Q1 & DLP4621-Q1
The DLP® family of connectors is available today through Neoconix and its sales representatives. Most solutions are stocked to support sample quantities for immediate shipment and can be ordered in prototype quantity for WW delivery within 2 weeks.
In addition to its standard DLP connector solutions, Neoconix will work with customers to define custom connectors based on a standard DLP array solution if their application requires it.
DLP is a registered trademark of Texas Instruments.